AirPura G700 Multiple Chemical Sensitivity MCS air purifier combines the AirPura G700 German Odorless Carbon with AirPura chemically inert HEPA filter and other AirPura features making AirPura G700 a Pinnacle of the Chemically Inert air purifiers and the top choice AirPura air purifier for Multiple Chemical Sensitivity.
AirPura G700 / G714
AirPura G700 is an upgraded AirPura G600 MCS air purifier with 15% better coverage and Extra quiet operation.
AirPura G700 incorporates the filter cansiter with 18 lbs. of Certified German Odorless Adsorbent.
AirPura G700 employs large True HEPA or optional Super HEPA filter with nearly 100% guaranteed efficiency in removal of sub-micron allergens and dust.
AirPura G700 is powered by More Powerful yet Twice as Quiet the EC (electornically controlled) single-piece, energy efficient motor/fan assembly.
The AirPura G700 variable speed control helps to easily find the optimal air flow in all operating conditions.
AirPura G700 delivers a Superior air flow of 635 CFM and can effectively purify large areas up to 2300 sq. ft.
AirPura G700 employs the non off-gassing and sturdy the all metal housing with durable thermoset powder coating.
AirPura G700 is covered by the strongest in the industry 5 / 10-Year limited manufacturer's warranty.
AirPura G700 doesn't release any Ozone or Toxic off-gassing and is the most chemically inert Airpura air purifier.
The AirPura G700 four wheel casters mounted on the bottom panel make it easy to move.
AirPura G700 Ships Free by Ground service in Canada and USA. No Border Crossing charges or fees.
The AirPura G700 purchases are Tax-Free for all US and International customers.
AirPura G700 carries a 30-Day Money Back Satisfaction guarantee Return Policy (some conditions apply).
AirPura G700 - When to Use?
AirPura G700 capitalizes the AirPura overall chemically inert design with addition of the German 'Silcarbon SC44' Odorless Certified carbon to meet the needs of individuals suffering from Multiple Chemical Sensitivity (MCS) condition.
What Makes AirPura G700 the Top Choice for Individuals with Multiple Chemical Sensitivity?
The All Metal Housing (non off-gassing)
AirPura G700 features the non off-gassing, durable, impact resistant all metal housing.
The 360° Polluted air intake and 360° clean air outlet made of perforated metal grill help minimize the level of noise and maximize the overall air purifier performance.


Appliance Quality Thermoset Enamel Coating (non off-gassing).
The AirPura G700 appliance quality baked-on powder coating forms a durable scratch, scuff and stain resistant surface.
The attractive looking textured thermoset powder coating is totally chemically inert and produces no toxic off-gassing.


Minimum Use of Plastic Parts.
The bare minimum use of plastic parts in the AirPura G700 design is limited to the On / Off and Speed change Knobs.


True HEPA Filter with Metal Top and Bottom End Caps.
The AirPura G700 True HEPA (or optional Super HEPA) filter features top and bottom metal end caps.
The chemically inert metal caps help eliminate off-gassing, improve the HEPA filter rigidity and ensure a better vacuum seal of the filter compartment.

Important Upgrade Notice!

AirPura G700 can be equipped with the optional 99.99% @ 0.3 micron efficiency Super HEPA filter instead of the standard 99.97% @ 0.3 micron efficiency True HEPA filter. The Super HEPA filter has a higher filtration efficiency in trapping microscopic allergens and lung damaging dust, and therefore offers a Superior level of protection to individuals with respiratory illnesses. The AirPura G700 equipped with a Super HEPA filter has a designated model number AirPura G714.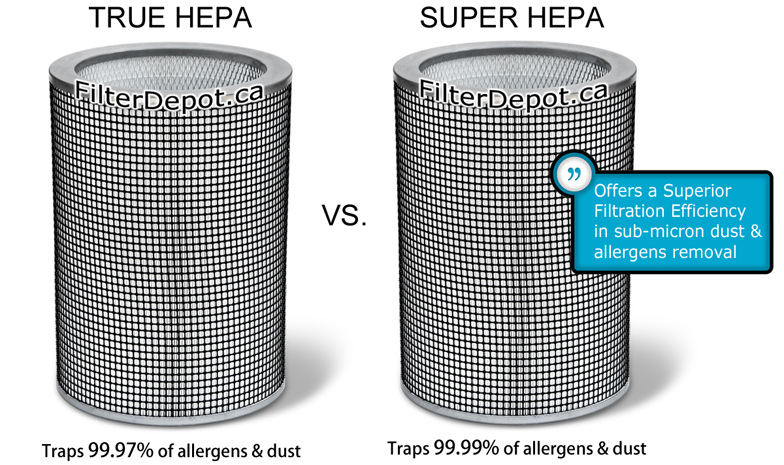 Exclusive Certified Odorless German Carbon Adsorbent (18 lbs.)
The AirPura G700 Exclusive German Odorless 'Silcarbon SC44' Carbon adsorbent is Certified for being totally chemically inert and, therefore completely safe for use by individuals with Multiple Chemical Sensitivity. The German Odorless carbon is also Kosher and Halal Certified.


The All Metal Carbon Filter Canister Design.
The all metal construction of the AirPura G700 carbon filter canister guarantees that no toxic off-gassing is released by the carbon filter canister and ensures that the filtered air coming out of the unit is free from chemical off-gassing.


Unbleached Pesticide-Free Cotton Pre-filter (optional)
The AirPura G700 optional unbleached pesticide-free Cotton pre-filter is available to emphasise the chemically inert concept of AirPura G700 MCS air purifier.


Top and Bottom Felt Filter Chamber Seal Gaskets (non off-gassing).
The AirPura G700 top and bottom Felt Gaskets pressure seal the filter chamber. The non off-gassing Felt gaskets is another important component of the AirPura G700 chemically inert design.


Motor, Wiring and Electric Components isolated in a separate chamber.
The AirPura motor, wiring and electric components are isolated in a separate chamber (top deck of the unit). This advantageous design allows to eliminate their contact with the already filtered air and prevents its re-contamination.


Nylon Casters (non off-gassing).
No small detail is overlooked in the chemically inert design of the AirPura G700. This also includes the use of non off-gassing Nylon wheel casters instead of the vinyl ones.


No Glues, Compounds or Adhesives.
AirPura G700 Multiple Chemical Sensitivity air purifier contains no glues, compounds or any adhesives that may compromise the overall Chemically inert design of the AirPura G700.

AirPura G700 Motor Fan Assembly
AirPura G700 employs the upgraded 15% More Powerful yet Super quiet Electornicall Controlled (EC), energy efficient and compact Motor/Fan assembly with a variable speed control.
The motor/fan air flow rating of 635 CFM is more than 50% higher than for most other similar air purifiers in this category.
The variable speed control allows users to set the optimal air flow for any specific air cleaning application, activity or a time of the day.
One piece Motor/Fan assembly is factory balanced to provide vibration and noise-free operation in the entire range of speed settings.
The compact design of a motor / fan unit allows more room for placement of larger nore efficieint filters.
The motor and electric components are placed in a separate chamber to eliminate the contact with the already filtered air and thus prevent its re-contamination.
AirPura G700 Power Options
The standard version of AirPura G700 comes with 110V-120V/60Hz motor and power cord for North American electric power supply.
The optional 220V-240V/50 Hz motor and power cord are available for overseas customers at extra cost.
AirPura G700 Peace of Mind Manufacturer's Warranty
AirPura G700 air purifier comes with the most comprehensive limited manufacturer's warranty.
It includes:
- 5 Years on Parts
- 10 Years on Labor
The AirPura G700 comprehensive manufacturer's warranty gives users a Peace of mind and promotes a Worry-free ownership of AirPura air purifier.
AirPura G700 Air Purifier - What's Included
AirPura G700 arrives from the factory in a single durable cardboard box.
The unit is Brand New and Fully assembled.
All Filters are installed (per model specification).
Ready-to-use (unpack and plug it in).
No installation is required (unless optional wall mount brackets are used)
AirPura G700 Replacement Filters
Important Notice!
AirPura G700 air purifier ships with all Filters installed per model specification.