Sharp KC-850U (KC850U) features the Sharp KC-850U air filtration system combined with Sharp Plasmacluster Ion generator and Sharp's exclusive humidifier function to purify, sterilize and humidify the air in large room quietly, effectively and in style.


Sharp KC-850U (KC850U) Highlights
Sharp KC-850U (KC850U) Features
Sharp KC-850U features the 3-Stage HEPA and Carbon Air Filtration system.
Sharp KC-850U is equipped with Sharp Patented Plasmacluster Ion generator.
Sharp KC-850U has a built-in Humidifying Section to maintain comfortable humidity level.
Sharp KC-850U has a recommended room size of 254 sq. ft.
Sharp KC-850U features 3-Speed Fan control with an Automatic Mode.
Sharp KC-850U qualifies as a LibraryQuiet™ air purifier.
Sharp KC-850U is the EnergyStar rated air purifier.
Sharp KC-850U comes Fully Assembled, with All Filters Installed.
Sharp KC-850U (KC850U) Automatic Operating Mode Video
Sharp KC-850U Air Purifier Section
Sharp KC-850U (KC850U) Air Purifier employs 3-stage HEPA and Carbon air filtration system.
Sharp KC850U comes with All Filters Installed and Ready-to-Use.
Sharp KC-850U washable Pre-filter traps large dust particles to protect True HEPA filter and extend its lifetime.
Sharp KC-850U large True HEPA filter traps 99.97% of allergens, dust, mold spores, etc. down to 0.3 micron in size.
Separate activated carbon filter adsorbs household chemicals, odors and cigarette smoke.
Sharp KC850U Patented Plasmacluster Ion (PCI) technology effectively controls viruses, microbes, germs, bacteria and helps remove odors.
The Sharp KC-850U three speed fan control (Low / Med / Max ) + Pollen mode allows for variable air cleaning power.
Sharp KC-850U is equipped with the particle and odor sensors.
The automatic mode adjusts the operating speed according to the level of solid and gaseous air contaminants.
Sharp KC850U offers a choice of "Clean Air" and "Clean Air & Humidity" operating modes.
Use "Clean Air" mode when additional humidity is not needed.
Use "Clean Air & Humidity" mode to clean and humidify the air at the same time.
Sharp KC-850U exclusive Air Flow technology ensures a LibraryQuiet™ operation.
The level of Noise (Low) - 19 dB (air purifier mode).
Recommended size of the cleaning area - 254 sq. ft. @ 6 air changes per hour (ACH)
Maximum size of the cleaning area - 870 sq. ft. @ 2 ACH.
Sharp KC850U offers an easy access to the filter compartment and easy filter replacing procedure.
Sharp KC-850U Plasmacluster Ion Smoke Removal Test Video
Sharp KC-850U Plasmacluster Ion Technology - Effective Protection Against Pathogens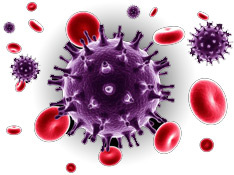 Sharp Plasmacluster Ion Technology has been tested and proven effective in achieving Significant Reduction of airborne microorganisms (pathogens) in the air - viruses, microbes, bacteria, germs in multiple tests conducted by laboratories around the world.
Below are the Sharp KC-850U Test Results for Airborne Pathogens (Microorganisms) Reduction.
CATEGORY
PATHOGENS
REDUCTION
VIRUS
MS2 Viral Stimulant
90.3%
BACTERIA
E.Coli
94%
Staphylococcus Epidermis
89.7%
Serratia Marsescens
85.6%
MOLD, FUNGUS
Penicillium Citrinum
87.7%
Aspergillus Niger
85.8%
* Above Redaction rates are achieved in closed laboratory over the period of 4 hours.
Sharp KC-850U Plasmacluster Ion Microorganisms Suppression Mechanism Video
IMPORTANT NOTICE! Regarding the Emission of OZONE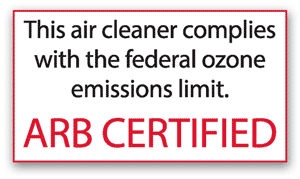 Sharp Plasmacluster Ion generator in Sharp KC-850U produces 5 Times Less Ozone (at a level below 0.01 ppm) than the lowest Federal and Industry standards set by FDA, OSHA and NIOSH at 0.05 ppm.
Sharp KC-850U air purifier complies with the maximum allowable concentration of ozone of 0.050 ppmv (parts per million by volume) in a 24-hour period, which is below of the Health Canada Guideline 2010 recommended maximum exposure limit of 0.060 ppmv.
Sharp KC-850U Humidifying Section
Sharp KC850U Air Purifier employs a removable water tank that holds 0.96 Gallon of water.
The humidifying filter adds humidity into the air.
The humidifying function allows to maintain the comfortable humidity level to bring soothing relief from dry air and reduce the static electricity.
The Sharp KC-850U automatic mode uses the humidity sensor to adjust a fan operating speed for optimal air quality and humidity levels.