Sharp FP-K50UW (FPK50UW) the ENERGY STAR® rated Sharp air purifier features Sharp Plasmacluster Ion technology and employs Sharp FP-K50UW True HEPA and Carbon filters to purify the air from allergens, dust, chemicals, odors and sterilize the air from airborne pathogens in a medium size room up 259 sq. ft. quietly and efficiently.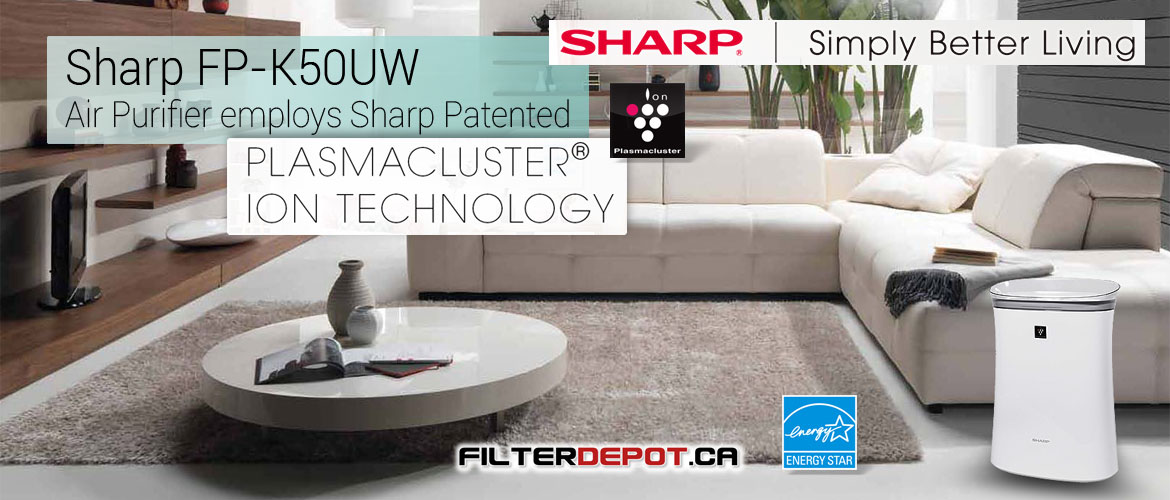 Sharp FP-K50UW (FPK50UW) Highlights
Sharp FP-K50UW Features
Sharp FP-K50UW Air Purifier employs 3-stage True HEPA and Carbon air filtration system.
The Sharp FP-K50UW washable polyester pre-filter incorporated into a back cover traps large dust and dirt particles to protect fine True HEPA filter and extend its lifetime.
Sharp FP-K50UW employs large True HEPA filter to trap from the air over 99.97% of all sub-micron allergens, dust, mold spores, bacteria, germs, etc. down to 0.3 micron in size.
The Sharp FP-K50UW separate activated carbon adequately adsorbs household odors, chemicals, cigarette smoke.
Sharp Patented Plasmacluster Ion (PCI) technology proven effective in reducing of airborne pathogens: viruses, microbes, germs, bacteria, mold spores, and also helps eliminate odors.
Sharp FP-K50UW is equipped with
The Sharp FP-K50UW three speed fan control (Sleep / Med / Max) allows for variable air cleaning power.
Sharp FP-K50UW air purifier is equipped with Plasmacluster Express Clean function that releases high-density Plasmacluster ions and delivers strong air flow for 60 minutes.
The FP-K50UW automatic mode adjusts the operating speed according to the level of solid and gaseous air contaminants.
The FP-K50UW allows an easy access to the filter compartment and easy filter replacing procedure.
Sharp FP-K50UW air purifier is equipped with a programmable Off Timer with 2 / 4 / 8 hour settings.
Sharp FP-K50UW features the Auto Resume function, which resumes at the previous operation mode and settings if the power is restored after power outage.
Sharp FP-K50UW also features the Manual and Auto dimmable warning and operating mode lights on Control Panel.
The FP-K50UW allows an easy access to the filter compartment, and quick and simple filter replacing procedure.
Sharp FP-K50UW High Efficiency True HEPA Air Filtration System
Sharp FP-K50UW Plasmacluster Ion Technology Helps Protect Against COVID19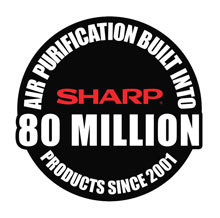 The multiple tests conducted by laboratories around the world, including in the United States, United Kingdom, Germany, Japan, South Korea, China, and Vietnam, etc., Sharp Plasmacluster® Ion Technology proven effective to achieve significant reduction of microorganisms in the air.

Since the introduction of Sharp Plasmacluster® Ion technology, the PCI devices have been incorporated in over 80 million products worldwide by leading automakers and appliance manufacturers all over the world.
Sharp FP-K50UW Plasmacluster Ion Test Results for Airborne Pathogens.
CATEGORY
PATHOGENS
REDUCTION
VIRUS
MS2 Viral Stimulant
90.3%
BACTERIA
E.Coli
94%
Staphylococcus Epidermis
89.7%
Serratia Marsescens
85.6%
MOLD, FUNGUS
Penicillium Citrinum
87.7%
Aspergillus Niger
85.8%
* The pathogen redaction rates above were achieved in closed laboratory over the period of 4 hours.
Important Notice About Ozone Emission.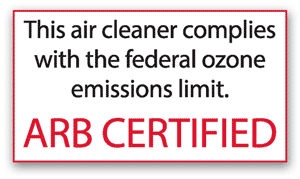 Sharp FP-K50UW Plasmacluster Ion generator produces 5 Times Less Ozone (at a level less than 0.02 ppm) than the lowest Federal and Industry standards set by FDA, OSHA and NIOSH.

Sharp FP-K50UW also complies with the maximum allowable concentration of ozone of 0.050 parts per million by volume (ppmv) in a 24-hour period, which is below of The Health Canada Guideline 2010 recommended maximum exposure limit of 0.060 ppmv.

Sharp FP-K50UW Plasmacluster Ion Airborne Pathogens Suppression Mechanism.
Sharp FP-K50UW Performance
Sharp FP-K50UW recommended size of the cleaning area - 259 sq. ft.
Sharp FP-K50UW air purifier is an Ultra Energy efficient unit.
The Power consumption per speed: Low - 2.8 W, Med - 8 W, Max - 41 W, Standby - 0.3 W.
Sharp FP-K50UW exclusive Air Flow technology, featuring a top vortex collar, delivers a LibraryQuiet™ operation.
The level of Noise (on Low) - 22 dB.
Sharp FP-K50UW Plasmacluster Ion Cigarette Smoke Removal Test
Sharp FP-K50UW Replacement Filters